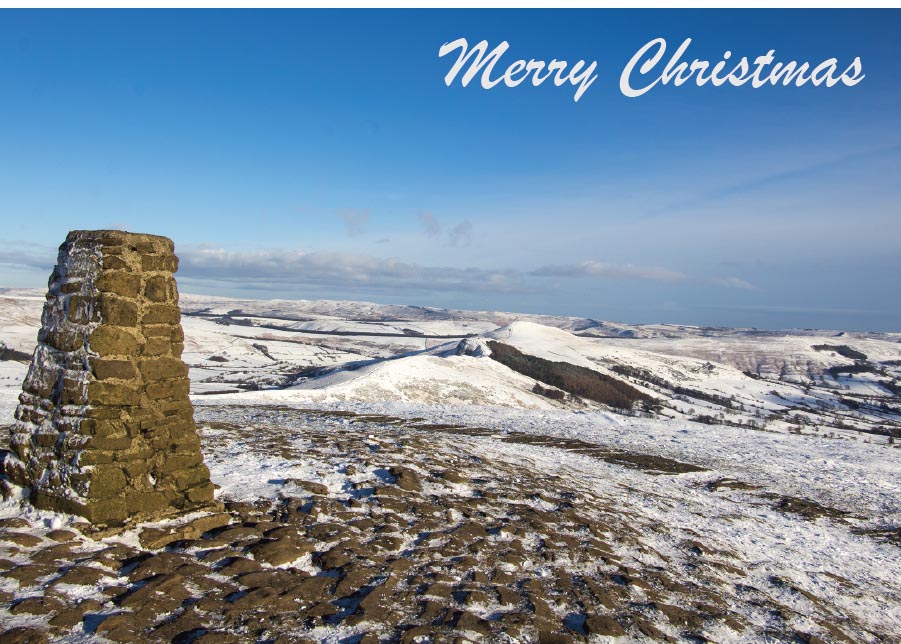 The first recorded use of the phrase "Merry Christmas" was in a letter dated 1534. The invention of the Christmas card itself is attributed to a Post Office civil servant by the name of Sir Henry Cole in 1843. As a way of sending Christmas cheer in a time when long journeys were expensive and arduous they gained popularity until today over 1 billion Christmas cards are send each year in the UK.
What better way to celebrate Christmas in a very British way than with cards featuring one of the country's best loved, and of course first National Park – The Peak District.
Our Peak District Christmas Cards can be bought individually of in great value packs. We can even customise them for you with a personalised message if you wish.
Key Features
5″ x 7″, printed in high quality 350gsm card with the message "Merry Christmas inside and out
Designed in the UK
Printed in the UK
Each wrapped in a cellophane bag and complete with a white envelope
If you would like a customised set of Christmas cards to send from your family or business please contact us to discuss your requirements.
Christmas Cards
Peak District Christmas Cards